Conference General Chair:
Meryem Marzouki
Senior Academic Researcher in Political Sciences with the French National Scientific Research Center (CNRS), currently with LIP6 Laboratory at UPMC Sorbonne Universités, where she runs a multi-disciplinary research activity focusing on Internet governance actors, issues, and institutionalization processes. She also teaches Internet Regulation and Governance at MSc level to UPMC Computer Sciences students.
Read more
Welcome Addresses Speakers: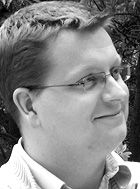 Bernard Ludwig (On behalf of ANR)
Scientific Project Manager for French-German and International Programmes, Agence Nationale de la Recherche, France
Read more
Serge Fdida (On behalf of UPMC)
Vice-President for Europe and International Partnerships, UPMC Sorbonne Universités, France
Read more
Simon Luck (On behalf of Paris-IEA)
Scientific Coordinator, Paris Institute for Advanced Study, France
Read more
Invited Keynote Speakers:
Prof. Joseph A. Cannataci (Keynote Speaker)
Head of the Department of Information Policy & Governance at the Faculty of Media & Knowledge Sciences of the University of Malta; Holder of the Chair in European Information Policy & Technology Law within the Faculty of Law at the University of Groningen; United Nation's Special Rapporteur on the right to Privacy.
Read more
Prof. Yves Schemeil (Keynote Speaker)
Honorary member of the Institut Universitaire de France (Global and Comparative Politics Chair); Emeritus Professor of Political Science and International Relations, Grenoble's Institute of Political Studies (Science Po Grenoble); Visiting professor, Grenoble's Management School and Lausanne's Hospitality Management School.
Read more
Prof. Jan Aart Scholte (Roundtable Keynote Speaker)
Faculty Professor of Peace and Development in the School of Global Studies at the University of Gothenburg. He previously held positions at the University of Warwick, London School of Economics, Institute of Social Studies, and University of Sussex. His research agenda covers globalization, global governance, civil society in global politics, and global democracy. Current projects include Legitimacy in Global Governance and the IANA Transition in Global Internet Governance.
Read more
Invited Roundtable Discussion Speakers:
Laurent Bernat (Roundtable Speaker)
Policy Analyst at the OECD Secretariat, within the Division for Digital Economy Policy in the Directorate for Science, Technology and Industry (DSTI). He is currently part of the OECD horizontal project on "Going Digital: Making the Digital Transformation Work for Growth and Well-Being" which gathers 14 OECD Committees in various policy areas. Prior to joining this project, Laurent worked on digital security and privacy policy issues since he joined the OECD in 2003. He has a Masters degree in political science and has graduated from the French Institut d'étude des relations internationales (ILERI).
Read more
Katharina Höne (Roundtable Speaker)
Project manager and researcher for online learning and researcher with a focus on data and science diplomacy with DiploFoundation (Diplo). She also contributes to the Digital Watch Observatory of the Geneva Internet Platform. She lectures on a variety of topics in diplomatic studies and works on Diplo's capacity building projects. In 2014, she completed her doctorate at the Department of International Politics, Aberystwyth University, Wales. She obtained a Master in Diplomatic Studies with distinction from the University of Leicester, GB. Her areas of expertise include global governance and multilateral diplomacy, international organisations, environmental and climate change diplomacy, online learning and education diplomacy, and science and data diplomacy.
Read more
Xianhong Hu (Roundtable and UNESCO Special Session Speaker)
Program specialist at Division of Freedom of Expression and Media Development, Communication and Information Sector of UNESCO Headquarter in Paris since 2006. Her main responsibilities are in the areas of freedom of expression online and offline, Internet privacy, media development and Internet governance and she has followed the process of the World Summit of the Information Society (WSIS) and Internet Governance Forum (IGF). She was involved in developing UNESCO Internet Universality framework and the strategic study Keystones to foster inclusive Knowledge Societies: Access to information and knowledge, freedom of expression, privacy and ethics on a global Internet ".
She managed UNESCO program on promoting online freedom of expression and Internet privacy and conducted Series Publication on Internet Freedom which has captured captured the complex dynamics of global Internet governance and increasing challenge to Internet freedom, by studying a variety of subject including online freedom of expression, privacy, Internet intermediaries, digital safety, etc. She has also conducted UNESCO Series Publication on investigative journalism including "Story-Based Enquiry: A Training Manual for Investigative Journalism" and "Global Casebook of Investigative Journalism". She received a Ph.D from School of Journalism and Communication at Peking University in China in 2007.
Read more
Sophie Kwasny (Roundtable Speaker)
Head of the Data Protection Unit of the Council of Europe and responsible for standard-setting (notably the current modernisation exercise of Convention 108) and policy on data protection and privacy, including with regard to new technologies and the Internet. She is a graduate of the Strasbourg Law University and has been working for the Council of Europe for over 15 years on a variety of topics ranging from prisons's reforms to medical insurance, or from the independence of the judiciary to nationality law.
Read more
Elena Plexida (Roundtable Speaker)
Internet Governance Policy Officer at European Commission DG CONNECT. She is the representative of the European Commission to the group of institutional partners supporting the European Dialogue on Internet Governance (EuroDIG) and to the association of European country code top-level domain name registries (CENTR). Elena also supervises the registry operator entrusted with the management of the .eu top level domain name. Elena serves as European Commission representative to the UNCTAD CSTD Working Group on Enhanced Cooperation on public policy issues pertaining to the Internet (WGEC 2016-2018). Before joining the European Commission, she worked as a Telecom Attaché at the Permanent Representation of Greece to the EU and co-chaired the Working Party on Telecommunications and Information Society of the Council during the Greek Presidency.  Before that she was an international affairs officer in the Hellenic Ministry of Telecom and has represented Greece in a number of international for a (UN, ITU, etc.).
Read more
Michael Remmert (Roundtable Speaker)
Deputy Head of the Directorate of Policy Planning of the Council of Europe (CoE) with a particular
responsibility for the Network of Schools of Political Studies. He joined the CoE in 1994, initially working in the field of social cohesion, then on democratic institutions and e-governance, which included responsibility for intergovernmental committees of experts and the co-ordination of the CoE's contributions to the UN World Summit on the Information Society (WSIS) and other international fora. Michael was also in charge of the annual sessions of the Council of Europe's Forum for the Future of Democracy which took place from 2005 to 2010. He studied political science and economics in Germany and Canada, was a university lecturer and civic education trainer from 1988 to 1993, and holds a PhD in Political Science from the University of Freiburg, Germany.
Read more
Regular Sessions Chairs, Respondents and Presenters:
Francesco Amoretti (Presenter)
Professor of Political Science and Communication and of Political and electoral Marketing at the University of Salerno.
He is Member of the Directive Committee and of the Editorial Board of the Political Communication Review, and founding co-editor and member of the Editorial Board of Soft Power,
a Euro-American journal of historical and theoretical studies of politics. He is Director of the Internet and Communication Policy Center (ICPC)
Read more
Eric Brousseau (Chair)
Professor of Economics and Management at the University Paris-Dauphine; a member of PSL Research University. He holds the "Governance and Regulation" Chair hosted by the Fondation Paris-Dauphine, and he is the scientific director of the Club des Régulateurs (French club of Regulatory Authorities)-. He is also involved with the European University Institute in Florence. He is the founder and the director of the Institutional and Organizational Economic Academy (IOEA), and a past-President of the Society for Institutional and Organizational Economics (SIOE). He is also an honorary member of the Institut Universitaire de France. His research focuses on economic governance, market regulation and the dynamic of institutional frameworks.
Read more
Andrea Calderaro (Respondent)
Founding director of the Centre for Internet and Global Politics, and a Lecturer in International Relations at the Department of Politics and International Relations/School of Law and Politics at Cardiff University. He holds his PhD in Social and Political Sciences from the European University Institute. His research and teaching centres on Internet and International Affairs, with a particular focus on internet governance, critical cybersecurity studies, cybersecurity capacity building, telecom policies, digital rights and freedoms, ICTs for development, and the role of the EU in the global internet policy debate.
Read more
Jean-Marie Chenou (Presenter)
Assistant Professor at the Department of Political Science and a member of the Center for International Studies (CEI) at the Universidad de los Andes in Bogota, Colombia. Jean-Marie holds a PhD in Political Science from the University of Lausanne (Switzerland) and a Master's degree in International Relations from the University Pantheon-Assas (France). His current research focuses on global Internet governance and the regulation of digital markets.
Read more
Maria Francesca De Tullio (Presenter)
PhD student with thesis in Constitutional Law – concerning the online political participation – at the Università di Napoli Federico II (tutor Giovanna De Minico), currently on stay at the Université Paris 2 - Panthéon Assas. Practicing lawyer and former intern at the Bank of Italy and at the Court of Naples. Scientific secretary of the Ermes Interdepartmental Centre, directed by prof. G. De Minico. Member of the IACL International research group "Constitutions in the Age of the Internet", coordinated by professors G. De Minico and O. Pollicino.
Read more
Jérôme Duberry (Presenter)
Visiting Fellow at the Centre for Trade and Economic Integration (CTEI) at the Graduate Institute of International and Development Studies in Geneva, Switzerland. His research activities revolve around the contemporary transformations of society and international institutions in a process of adaptation to the emergence of new technologies. He is particularly interested in innovative public and private governance systems, and examines how information and communication technologies influence global multi-stakeholder decision-making processes. Dr. Duberry also works with innovative marketers, PR leaders, and HR professionals to bring the power of digital technologies to their organization.
Read more
Ksenia Ermoshina (Presenter)
Postdoctoral researcher at the French National Centre for Scientific Research (CNRS), Institute for Communication Sciences (ISCC-CNRS/Paris-Sorbonne/UPMC). She holds a PhD from Mines ParisTech (2016). Ksenia is working at the European H2020 project NEXTLEAP (2016–2018, Next-Generation Techno-Social and Legal Encryption, Access and Privacy). She is also co-chair of Emerging Scholars Network of the International Association of Media and Communication Research.
Read more
Domenico Fracchiolla (Presenter)
Adjunct Professor of Sociology of International Relations, Department of Political Science, University Luiss - Guido Carli - Rome; Adjunct Professor of International Relations, Department of Communication, Social and Political Science, University of Salerno, Salerno; Adjunct Professor of Political Science and Adjunct Professor of History of International Relations, Department of Economics and Management, Tuscia University, Viterbo. His research interest concerns International Relations, Science Diplomacy and Internet Governance, European Integration, Italian Foreign Policy, Democracy and Free Market. He is editorialist for La Razon and is regularly invited on national and international TV and Radio programs.
Read more
Divina Frau-Meigs (Presenter)
Professor of media and ICT sociology at the Université Sorbonne Nouvelle, France. She holds degrees from the Sorbonne University, Stanford University and the Annenberg School for Communications (University of Pennsylvania). She is a specialist of Cultural Diversity, Internet Governance and Media and Information Literacy (MIL) as well as a researcher in the media uses and practices of young people. She holds the UNESCO chair "Savoir-devenir in sustainable digital development".
Read more
Louise Marie Hurel (Presenter)
Researcher at the Nucleus for Context Analysis in Brazilian Naval War College's Center for Strategic and Political Studies (NAC-EGN) regularly writing about geopolitics, security, Internet governance and policy. Her work focuses in exploring the interplay between cybersecurity, governance and International Relations. Louise Marie Hurel has previously worked as a consultant for UNESCO and as a researcher at Getulio Vargas Foundation's Center for Technology and Society's (CTS-FGV) Privacy in the Digital Age and Internet Governance projects.
Rikke Frank Jørgensen (Chair)
Senior Researcher at the Danish Institute for Human Rights, focusing on the interface between technology and human rights. Her publications include "Framing the Net – the Internet and Human Rights" (Edward Elgar 2013), "Human Rights in the Global Information Society (MIT Press 2006), as well as numerous articles. Her current research focuses on the commercialized public sphere (e.g. the role of intermediaries vis-à-vis users rights); and the application of human rights standards in global internet policy processes. Rikke holds a PhD in ICT and Communication from University of Roskilde, and a European Masters in Human Rights and Democratisation from Padua University.
Read more
Olga Kolokytha (Presenter)
Assistant Professor and Postdoctoral Researcher at the Department of Communication of the University of Vienna. She has presented papers in international conferences and worked extensively as cultural projects manager and consultant around Europe. She has worked with the European Opera Centre as Projects Manager since 2003. Her research interests are in the area of communication and the creative industries and include, but are not limited to, cultural institutions (tangible and intangible), cultural policy and politics, creative industries in times of crisis, arts and culture as a political instrument, interactions between various stakeholders in the cultural industries.
Read more
Izabela Korbiel (Presenter)
PhD candidate working on content governance with the emphasis on the under researched field of ethics. Her PhD project, supervised by Prof. Katharine Sarikakis, is based on a case study of the media coverage of suicide in times of crisis, given that during economic crisis suicide rates increase. In the light of the financial crisis in Europe it is a cross point where the protection of the public, to avoid the imitation effect, and the protection of knowledge about the impact of the crisis on society are clearly clashing. Izabela studied sociology and economics at the University of Cologne in Germany and wrote her Diploma thesis on political trust in old and new democracies in Europe.
Read more
Robin Mansell (Respondent)
Professor of New Media and the Internet in the Department of Media and Communications, London School of Economics and Political Science. She is member of the Board of Directors of TPRC (Research Conference on Communications, Information and Internet Policy), served as Head of the Media and Communications Department at LSE, was President of the International Association for Media and Communication Research, and Scientific Chair of the EURO Communications Policy Research Conference.
Read more
Chris Marsden (Presenter)
Professor of Internet and new media law, having researched and taught in the field for over twenty years. He has been Professor of Internet Law at the University of Sussex since 2013. He has authored five monographs on Internet law covering areas such as Net Neutrality (2017, 2010) and Internet Co-regulation (2011) as well as the "Oxford Bibliography of Internet Law" (2012) and chapters on Internet law in several handbooks. His work has been cited by the European Parliament, in national government policy on five continents, and in leading media such as the BBC, ABC, Economist, Wall St Journal, El Pais, Ars Technica.
Read more
Trisha Meyer (Presenter)
Postdoctoral researcher at the Institute for European Studies and an assistant professor at Vesalius College. Her main research focus is on intellectual property rights and Internet governance in the European Union. In this context, she is particularly interested in the European institutions' arduous task to reconcile values and interests among stakeholders. Trisha has a background in media and communications. At the IES, Trisha collaborates on the Global Internet Policy Observatory (GIPO) and the PARticipatory platform for sustainable ENergy management (PARENT). She also coordinates the Brussels study abroad programme. At Vesalius College, Trisha teaches courses on Mass Communication Theories and European Communication Policies.
Read more
Giuseppe Micciarelli (Presenter)
italian jurist and political philosopher, PhD in "Public Law, Theory of National and European Institutions and Legal Philosophy" at the University of Salerno. He is member of "Laboratorio filosofico-giuridico e filosofico-politico 'Hans Kelsen' " and editor of "Soft Power", Euro-American Journal of Historical and Theoretical Studies of Politics and Law. His research interests include: theory of commons and self-government (also as advisor of many experiences of social and civic activism), political subjectivation processes and transformation of institutions and diplomacy in contemporary governmentality. In this last field he analyses the network of Free Trade Agreements and the Investor-state dispute settlement arbitration from both political and legal theory perspective.

Jeanne Pia Mifsud Bonnici (Respondent)
Professor in Law, she holds the Chair in European Technology Law and Human Rights at the Department of European and Economic Law at the Faculty of Law of the University of Groningen. She co-founded the Security, Technology & e-Privacy (STeP) Research Group that she co-leads. Previously she held teaching positions at the University of Malta, the University of Central Lancashire, the University of Amsterdam. Her current research themes focus on Privacy and Security as conflicting and converging values; Data protection and health related data; Internet governance; Converging technologies and convergence of law.
Read more
Francesca Musiani (Presenter)
Associate Research Professor (chargée de recherche), French National Centre for Scientific Research (CNRS), Institute for Communication Sciences (ISCC-CNRS/Paris-Sorbonne/UPMC), associated researcher with the Centre for the Sociology of Innovation of MINES ParisTech-PSL, and academic editor for the Internet Policy Review. She received her PhD from MINES ParisTech in 2012. She is currently one of the Principal Investigators for the European H2020 project NEXTLEAP (2016–2018, Next-Generation Techno-Social and Legal Encryption, Access and Privacy).
Read more
Julien Nocetti (Presenter)
Research Fellow at the French Institute of International Relations (IFRI), Paris, since 2009. He focuses his research on the intersection between global internet governance, cyber security, and international relations. His research interests also include Russia's foreign and domestic internet policies, as well as the European Union's digital strategy. He regularly participates in international fora and publishes opinion columns in international media on these above-mentioned issues.
Read more
Nicola Palladino (Presenter)
Research fellow at the Department of Political, Social and Communication Sciences in the University of Salerno, where he belongs to the Internet & Communication Policy Center. Currently, he's taking part in the national research projects "What Ideas and Policies for a Digital Democracy in Europe?" (FIRB) and "Democratic innovations among collaborative design, active citizenship and Internet governance"(PRIN). His main research interests concern Internet Governance, Interne Policy, Digital Constitutionalism processes, as well as content, discursive and digital methodologies of analysis.
Claire Peters (Presenter)
Claire's research is broadly concerned with the interaction between political and technical considerations in the design of Internet and data policy. As a MSc in International Relations at the University of Bristol, her dissertation drew upon STS theory to examine Internet governance as a contextualized form of technology governance. She previously studied in Japan and worked at an environmental nonprofit in Germany. Outside of her academic research, she learns about information security and plays go.
Julia Pohle (Presenter)
Senior researcher at the WZB Berlin Social Science Center in the Internet Policy project group. She holds a PhD in Communication Studies from Vrije Universiteit Brussel and an MA in Cultural Studies and Computer Science from Humboldt Universität Berlin. In 2014-15, Julia Pohle was a fellow of the Global Governance Futures Program (GGF) where she contributed to the working group on Global Internet Governance. Her research focuses on national and transnational Internet policy, global communication governance, policy discourse analysis and Science and Technology Studies (STS).
Read more
Rachel Pollack Ichou (Presenter)
Associate Programme Specialist, Communication and Information Sector, UNESCO, where she coordinates the flagship series World Trends in Freedom of Expression and Media Development. She has actively participated in national, regional and international forums related to internet governance, including the IGF, EuroDIG, ICANN and WSIS. Her presentation at the GIG-ARTS conference is based on research conducted while a graduate student at the Oxford Internet Institute, University of Oxford. She is also a graduate of Harvard University and the École des Hautes Études en Sciences Sociales.
Read more
Dennis Redeker (Presenter)
PhD student at the Bremen International Graduate School of Social Sciences (BIGSSS) in Bremen, Germany. He has previously been a research intern and an Affiliate at the Berkman Klein Center for Internet and Society. A political scientist (IR) by training, he also applies concepts from law and social theory to study Internet governance. With his dissertation Dennis aims to shed light on the genesis and the impact of digital constitutionalism, i.e. documents outlining "Bill of Rights for the Internet". He is also interested in the role of academics and universities in Internet Governance.
Mauro Santaniello (Chair and Presenter)
Researcher at the Department of Political, Social and Communication Sciences of the University of Salerno (Italy), where he teaches Political Science and Digital Policy. He is co-founder and vice director of the Internet & Communication Policy Centre, and head of research unit within a 3-years project granted by the Italian Ministry of Education, University and Research (MIUR). His research focuses on Internet governance, digital policy, and network regulation.
Read more
Katharine Sarikakis (Respondent and Presenter)
Professor of Communication Science with specialisation in Media Governance, Media Organisation and Media Industries at the Dept. of Communication Science, University of Vienna. She holds the Jean Monnet Chair of European Media Governance and Integration and leads the Media Governance and Industries Research Lab. Her research focuses on issues, contexts, actors and impacts of media and cultural governance and their under-explored interconnections to citizenship, autonomy and control. Katharine  is the Chair of the Communication Law and Policy Division of the International Communication Association.
Read more
Jamal Shain (Presenter)
Assistant Professor in European Studies at the University of Amsterdam, and Research Professor in the "Governance and Politics of the Internet in Europe" at the Institute for European Studies at the Vrije Universiteit Brussel. Jamal received his PhD in Political Science in 2004 from the University of Hull. He is His main research interests include democratic participation, the relationship between governance and Internet, multi-stakeholderism and policy analysis. Alongside Trisha, Jamal works on the GIPO initiative, which is financially supported by the European Commission.
Read more